Live Events: DSSingleCard.com Challenge
How can I book DSSingleCard.com for an event?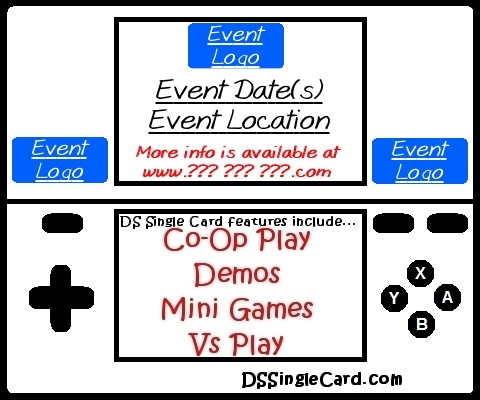 DSSigleCard.com can be booked for several different types of events...


etc. (Anything else? Just inquire!)



To book DSSingleCard.com for a live "DSSingleCard.com Challenge" event, there are a few requirements...


If the event is outside of Northeast Ohio, arrangements (hotel room, etc.) must be made.

I would need enough time to request off from work and to prepare additional reviews highlighted to the theme (if applicable).

I would need to be contacted at least two months ahead of time.

Requirement 3: Transportation

Lengthy transportation (out of state) may require mileage, a plane ticket etc. (as needed) to be provided.

Requirement 4: Additional Requirements Will Vary By Event

Each event is different and unique.

My expenses will vary on each occasion.

Extremely large events will require a daily stipend to cover expenses such as food and additional transportation costs.




If you want to book an event, almost everything is up for negotiation as far as expenses are concerned, but I need to know your specifics so I can give you my specifics. I want to put forth the best I can when making an appearance and I won't stop at half the necessary effort. I don't treat simple inqueries as contracts and I try to be respectful (and respectable) in all circumstances. If there's anything you want to know, simply contact DSSingleCard.com at any time.


For a list of upcoming events, CLICK HERE.

For a list of completed events, CLICK HERE.

For general information on these live events, CLICK HERE.



If you'd like to contact this website: here to return to the DSSingleCard.com main page.