*** Corvette Evolution GT ***
DSSingleCard.com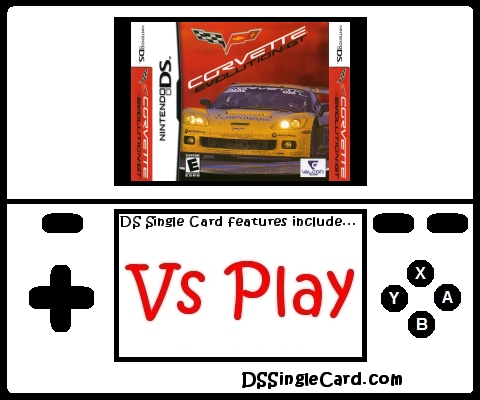 Basic Game Information

Game Title: Corvette Evolution GT

Alternate Names: "Corvette GT", "Corvette Evolution GT DS", "Corvette GT DS", "Evolution GT DS"

Publisher(s): Valcon Games LLC

Developer(s): Island Racing Studios / Black Bean

Release Date(s): 2008-04-28 (U.S.)

ESRB Rating: Everyone (Mild Suggestive Themes)




Single-Card Download (SCD) Basics


Single-Card Download (SCD) Specifics


Game Description (as the Publishers describe it):

RACE SOME OF THE MOST BEAUTIFUL CARS EVER MADE!

Take your turn on the world racing stage as you speed your way around Europe in a high performance street race featuring cars from manufacturers such as GM, Audi and Mercedes-Benz.
More Game Specifics (External Links)


If you'd like to contact this website: here to return to the DSSingleCard.com main page.