DSSingleCard.com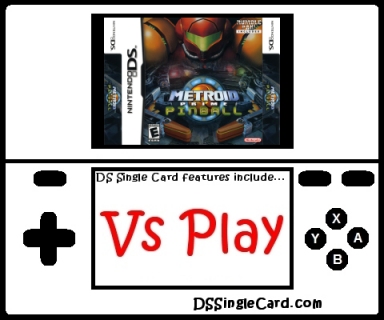 Setup & Timing


"Wireless Mission" is right on the main menu, the opening credits are an short, and download time is average (or maybe even a little quicker).



Menus & Navigation


There's no real reason why the menu doesn't have any touch controls. There are some (limited) touch controls in the game. Most games at launch had menu touch controls, even if they didn't have in-game touch controls. Since touch controls are one of the easiest things to program into an already-completed game, the fact that they weren't added in makes no sense. The menus - with their large text - wouldn't have needed any alterations whatsoever.



Ease Of Use / Play Control


The controls in Metroid Prime Pinball are extremely well thought out and basic (in a good way). In-game touch-screen controls are not thrown in unnecessarily, allowing only for shaking the table.



Content


The graphics, in 3D, are designed beautifully and the physics work exactly as they're supposed to. The sound effects are extremely appropriate -- not only for a pinball game, but also for a Metroid Prime-related game. The game allows for up to eight players competing in a speed-to-score format, but there are no options to choose from and no single player demo download available.



Overall Fun


Metroid Prime Pinball is a fun game. Being packaged with the Rumble Pack (in the U.S.), the game is a terrific value. While the Rumble Pack itself isn't the best thing since sliced bread, it's not terrible either. Every detail in Metroid Prime Pinball was taken into account, right down to shaking the game. With the physics as accurate as they are, the game is an extremely fun one. The accuracy and enjoyment are even more impressive when you consider that this is one of the earliest Nintendo DS titles. This game has been popping up for its share of play time from time to time and will continue to do so.

Include touch-screen controls for the menu system.

Offer a single player downloadale demo.

Allow players to choose the target score.

Permit players to play for the highest score in a set amount of time as an alternative to the first to reach a certain point level.





Overall Single-Card Download Rating: 87 / 100 (a.k.a. 43.5/50)


Other information available:




If you'd like to contact this website: here to return to the DSSingleCard.com Metroid Prime Pinball profile.
Click here to return to the DSSingleCard.com main page.